#suhitjeevantrust
Siblings Workshop by Suhit Jeevan Trust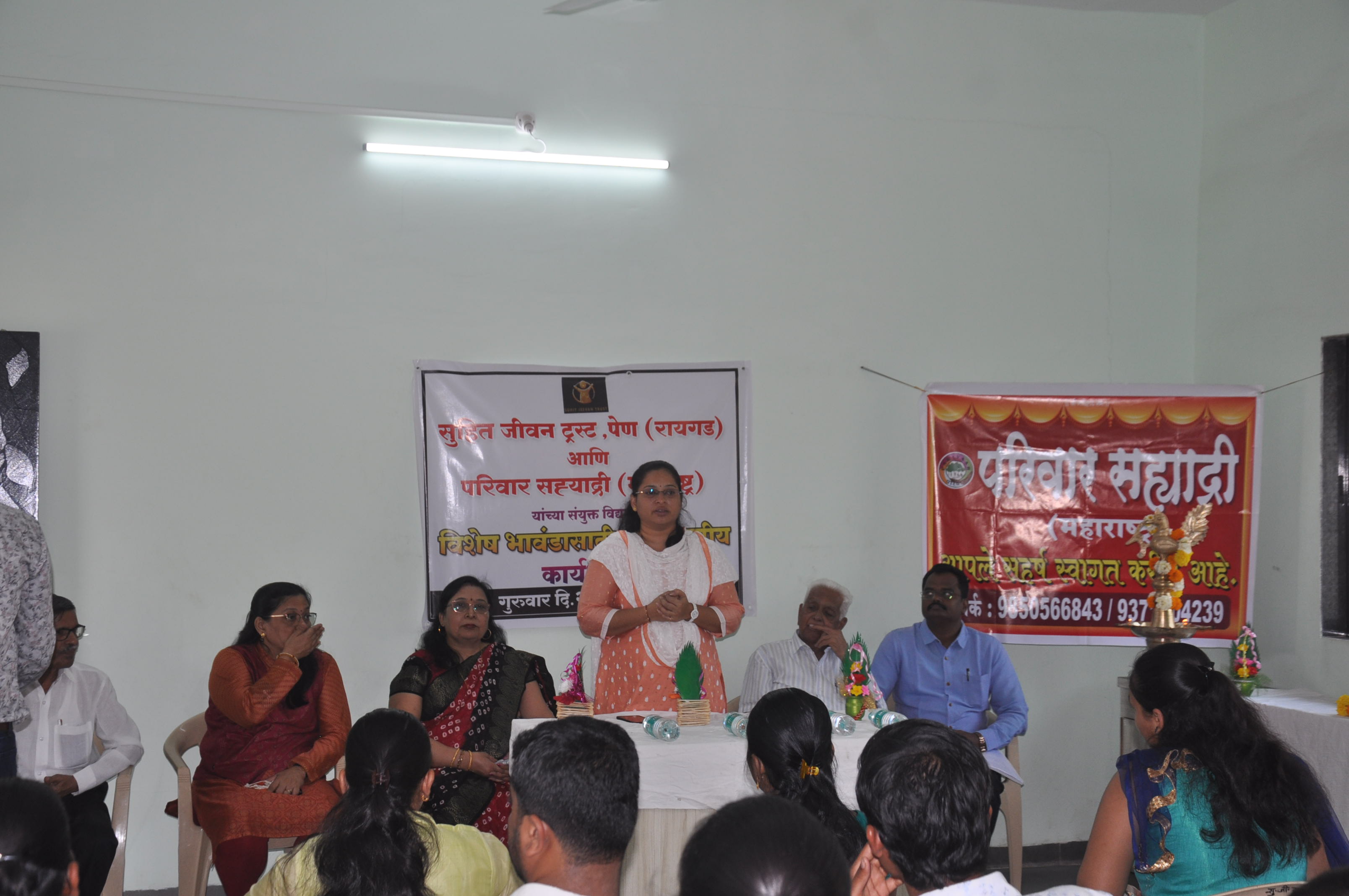 Siblings Workshop by Suhit Jeevan Trust
On Thursday 28th March 2019, A seminar was organised for "Siblings of Special Children" by Suhit Jeevan Trust in collaboration with Parivar Sahyadri, Maharashtra.
Parents are always worried about their special child; they are constantly worried about what will happen to their child after the parents.
In this Workshop, various topics were discussed like how to take care of these special children's as siblings, how to take care of these children in the family, about Behaving, and knowing the problems they face in society, accepting responsibility as normal siblings etc.
Hon'ble Shri. Bhal Korgaonkar (Consultant Parivar Sahyadri) & Hon'ble Shri. Satish Dhurat (Secretary of Parivar Sahyadri) provided their invaluable guidance in this workshop and also provided many valuable insights.
The siblings of special kids also expressed their views. Their concerns, queries and grievances were also spoken about to guide them through each one.
Our organization conducts many such seminars for our special children as they are the soul of our organization. Such workshops also help give more information and guidance for the families of children with special needs.